Why Us
The best "Why Us" reason is that we are not a national cable or security or satellite TV or home improvement company. You have known us for over 25 years. We have been installing and servicing security alarms and custom electronic systems for most of those 25 years. We are always here and you can talk to the owners. When it comes to the security and management of your home, you deserve to be more than just a number.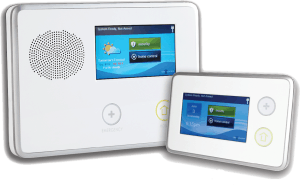 Secure and Smart Services is committed to providing the most positive experience using the latest selection of modern technologies for your home in music, television, home theater, lighting, security and automation with emphasis on ease of use. Systems so simple that any four year old and most engineers can use them. These systems have been around for years, but they were expensive and could only be considered during new construction. Now it is better, easier, and much more affordable. Breakthroughs in wireless technology and miniaturization have combined with plummeting prices, cellular coverage, and Smart Phone technology to make these powerful yet simple systems available to all of us.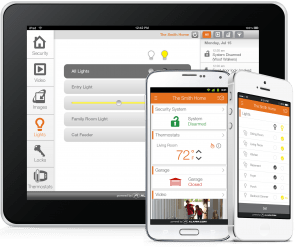 Now that it is easier, everybody wants to do it. Few of us would voluntarily interact with the cable or phone company. These "way too big" giants don't care and we all sense that. The same is true of the largest security companies. Our systems do everything you see advertised and much more for the same monthly rates. Beyond that, we can help monitor your aging loved ones, help control your energy, and even track your pets.

None of the national companies offer any of that.